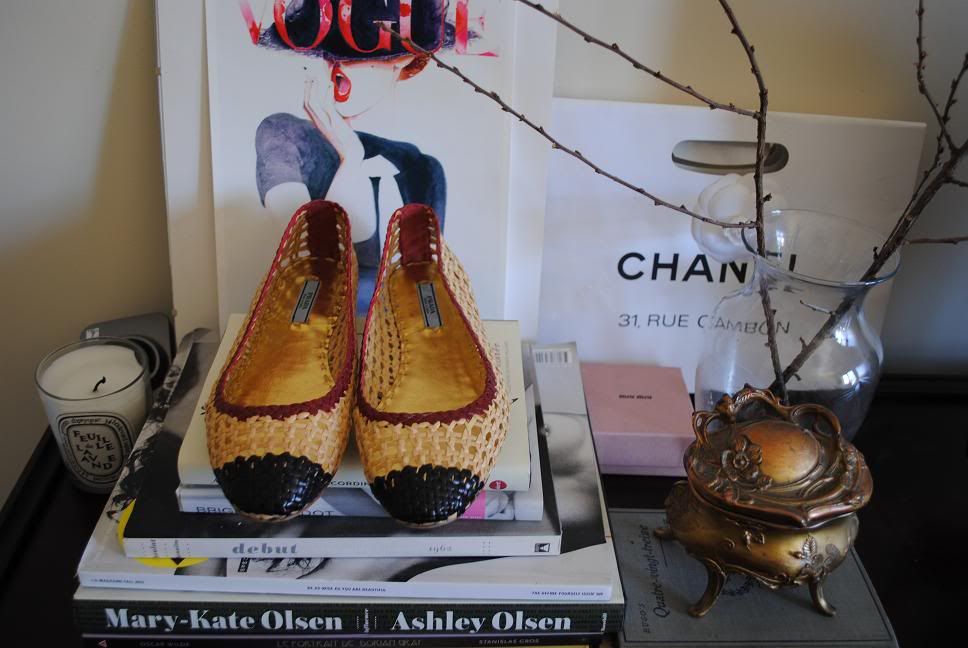 couldnt say no to these leather woven prada flats. im saving my
chanel purchase
until im in paris again (trying for this fall!).
these flats have the same general colouring that i so admire with the chanels, but i really liked the straw-like look of them for summer. with denim and a white shirt it reminds me of a take on
jane birkin's basket bags
.
***
he painted me when i was young because he was in love with me, but now that he has loved me he doesnt paint me anymore - jane birkin